HAMBURG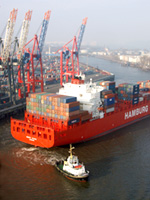 Hamburg, the Gateway to World, the Beauty, the Highlight of the North: there are good reasons why the green city on the river is said to be one of the most beautiful cities in Germany. And even the normally very reluctant Hanseatic inhabitants cannot hide taking pride in "their" city. Everybody who has visited Hamburg is enthusiastic about its flair and maritime charms. Whether Elbe, Alster, HafenCity (PortCity), Speicherstadt (Storehouse City), Fish Market or Reeperbahn - something new can be discovered, experienced and marvelled at every day.





With 1.8 million inhabitants, Hamburg is the second-biggest city in Germany and it offers singular features to its guests: Arts and culture at its finest, worldwide successful musicals, superior and entertaining theatre, a great variety of hotels, excellent restaurants, exquisite shopping possibilities, exciting night life and loads of historical landmarks that were left by the 1200 years old history of the city. Hamburg is young, modern, friendly and open to the world - and a city full of contrasts at the same time. On the one hand, the colourful and simultaneously poorest quarter of the city, St. Pauli with its Reeperbahn, the most sinful mile in the world.
On the other hand the rich and tidy quarter Blankenese with its numerous villas and romantic-beautiful views from the Elbhang and the lower beaches of the river Elbe. Each corner of Hamburg looks different but nevertheless everything joins together harmonically. And in the Port of Hamburg, in the heart of the city, ships from all over the world land. But the real special characteristic of Hamburg is a certain attitude to life - but this is what you have to find out yourself. We welcome you to our fascinating city and wish you an exciting and recreative time!
Experience the city of hamburg at day. Come back only a stone's throw away to our fantastic landscape and relax inbetween pure nature. Come to Großensee!


TOP 5 sights of Hamburg
1 Port of Hamburg & Fish Market
Here it smells like freedom and faraway countries.

2 Reeperbahn & St. Pauli
Scene, striptease, football: At St. Pauli all bets are off.

3 "Michel" Church
The 123-meter-high tower is the landmark of the hanseatic city

4 City Centre & Town Hall
Hamburg's stately city centre offers more than just shopping
5 Around the Alster
The big lage in the heart of Hamburg is a popular meeting point for sailing, sport and recreation

More interesting destinations in Hamburg
Jungfernstieg Hamburg's most famous and traditional shopping-street
Hagenbeck The famous Zoo is alway a great experience
Storehouse City Explore the impressive historical area on foot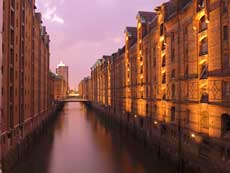 Miniaturwunderland Always amazing for the whole family: the world's largest model railway

Planten und Blomen A wonderful green leisure area with a botanical garden, tropical greenhouse and the biggest Japanese garden in Europe

The worlds most beautiful cruise ships will be visiting the hanseatic city. Get close to the "Big tubs".

More information about Hamburg you will find here: http://www.hamburg-tourism.de